Your mattress is an essential piece of furniture in your home. Getting a restful night's sleep is very beneficial to your health; a comfortable, well-made, quality bed is significant to achieving that. Waking up feeling refreshed, not groggy and tired is the best way to start the day. It can affect your whole day:
You will be in a better mood
Your attitude at work and school
You will feel less achy and sore
Relieves back pain and neck cricks
Maintains optimal spinal alignment
Stress reduction, more patience
Can reduce snoring and breathing issues
Less tossing and turning
Helps in preventing allergic reactions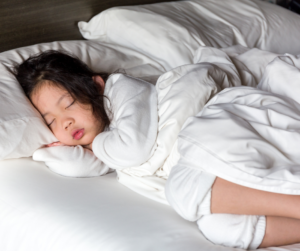 A better mattress lasts longer, maintains its shape, gives your body more conformity, and support sleeps cooler. Also, reduces motion transfer for couples. Having a good-quality specialty pillow adds to your sleep environment. Even children need a quality mattress. They are growing, and their bones are developing, which needs to occur on a comfortable sleeping surface. Plus, it will last longer. Overall a mattress is a health and medical product. Getting a great night's sleep can make a big difference in your whole life!
Regardless of how much you're looking to spend, or how much you're hoping to save, knowing the facts, features, benefits, and policies is the best way to start your shopping experience.
What type of mattress do you want? 
There are several options on the market today, including basic innerspring, pocketed coils, memory foam, and latex foam.
What level of comfort would you like? 
Just as you'd find when selecting a pillow, mattresses are available in a plethora of comfort levels, from extra plush to super solid.
Set a budget, but keep your options open. 
There's no reason to overpay for a mattress set. However, you may find an amazing value just outside your price range.
Try it before you buy it. 
Take a minute or two (or fifteen) to truly relax and get the feel of the mattress you're interested in.
Spring or memory foam. "Visco Elastic".
This is the latest technology now at incredible/affordable prices. No springs! Just luxurious "Space Age Astronaut" Memory Foam - The finest for a fabulous feel! No motion transfer, excellent lumbar back support, and total body conformity that relieves pressure points.
Queen or King size mattress. Making a decision between a queen or king-size mattress is a matter of personal choice. A queen bed is 60 inches wide by approximately 80 inches long, which is perfect for couples who prefer to be close together. King beds are 76 inches wide by 80 inches long and are the best choice for couples that want maximum personal space for sleeping. California king is the longest bed - 72″ x 84″.
Twin size $99, 129, 169, 199, etc.
Full size $149, 199, 249, 299, etc.
Queen size $199, 299, 399, 499, etc.
King size $299, 399, 499, 699, 899, etc.
All are in stock on the premises and ready-to-go. Bring your truck or we can deliver!